I've been using 123-reg now for approximately 5 years and have never had a problem up until earlier this week when I was transferring a couple of domains, for new clients, into my account. The first was a .com and the second a .co.uk.
The .com started transferring on the 5th of this month. Now normally it should take approximately 7 days at the most but 3 weeks later I'm still waiting, after a quick support request to 123-reg I thought I'd have it sorted in 48 hours, but no! A week later and many more support requests and I've not had a single reply. There's no telephone number to ring so I can't even yell at anyone over the phone!!
So over the past couple of days I've decided to move all my domains from 123 to <a href="https://www.ukreg.com" target="_blank" rel="external title="UK Reg">UK Reg as at least I know they have multiple ways of contacting support and the prices are still reasonable. So a warning to anyone thinking of using 123-Reg they're great when they work properly but beware that when you have a problem you're not going to get a quick response.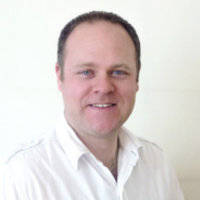 Latest Articles


MySQL —
Mastering MySQL Database Imports on Linux
Learn efficient ways to import MySQL databases on Linux using the mysql command-line client. Explore the --source option and < operator for seamless data migration. Master MySQL imports on Linux with our comprehensive guide.