Buying and selling a cryptocurrency can be difficult. Fortunately, I've found a great solution for Bitcoins which is secure, painless and quite quick and easy. Whether you want to buy small amounts to "get into something new" or want to stockpile and hoard as many as you can before the price rises LocalBitcoins is the best place to go.
They offer multiple methods of payment ranging from meeting someone and paying with cash, to PayPal, to bank exchanges. All of which can be escrowed to protect both parties from any malicious users.
Global Bitcoin Marketplace
The people trading are based all round the world so you could buy Bitcoins in almost any currency or denomination. It costs nothing to buy and only 1% (currently) to sell your crypto to anyone who wants it. After every transaction you are given the ability to rate the transaction, this is public so can be seen by every other buyer and seller. Similar to ebay ratings this allows you to see who may be a better seller or buyer.
Tried and Tested
I've successfully traded for the past couple of weeks and everyone I've dealt with has been helpful and polite. Only a couple of times have the payments taken more than 10 minutes to complete and with the added protection of everything being escrowed you can be quite safe in the knowledge that everything will be okay.
Give it a go
If you wish to purchase any Bitcoins please take a look as this has been the simplest method for converting my cryptocoins into fiat with minimal fees and virtually no waiting.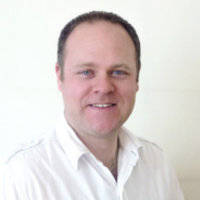 Latest Articles


MySQL —
Mastering MySQL Database Imports on Linux
Learn efficient ways to import MySQL databases on Linux using the mysql command-line client. Explore the --source option and < operator for seamless data migration. Master MySQL imports on Linux with our comprehensive guide.